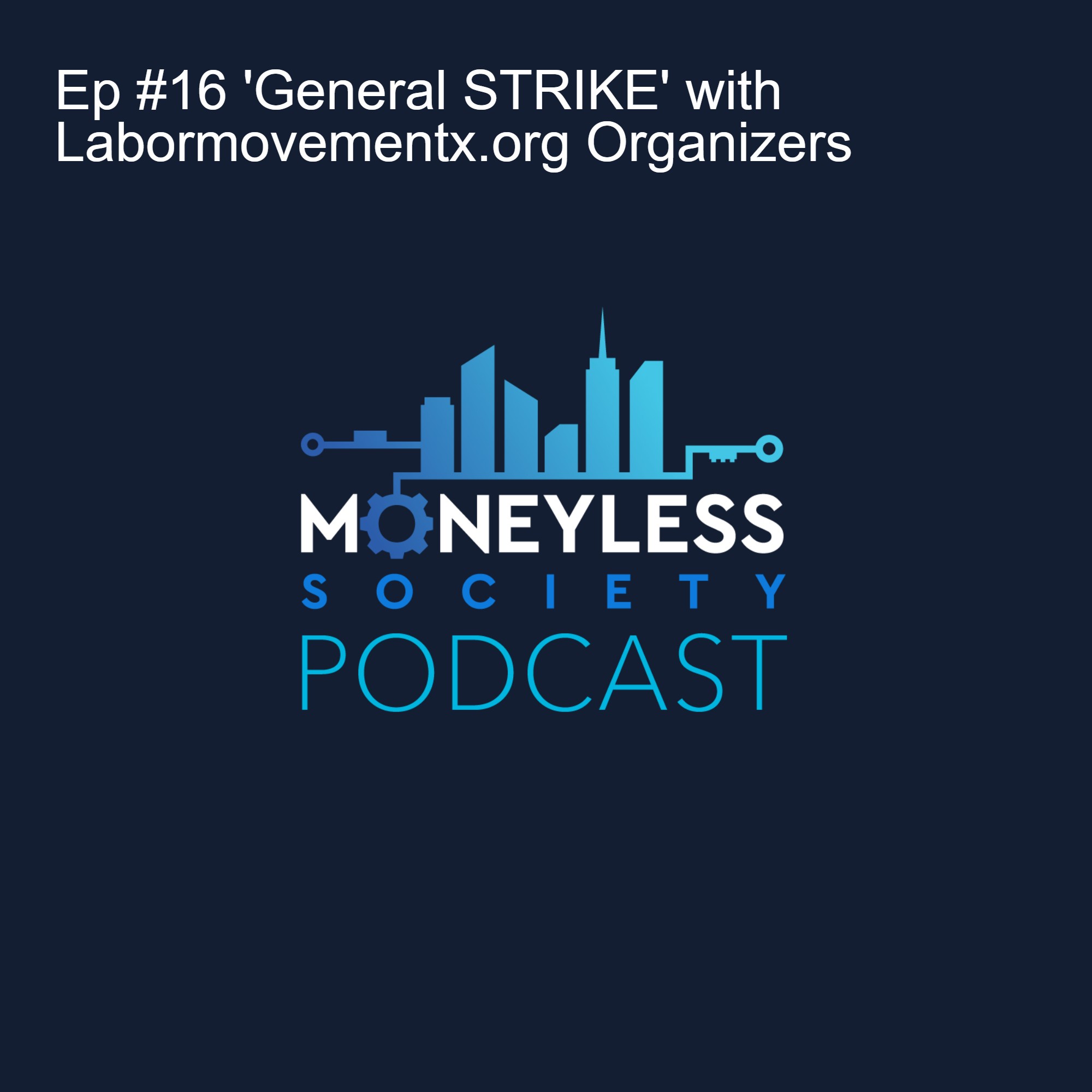 Ep #16 'General STRIKE' with Labormovementx.org Organizers
STRIKE! In this episode we talk with Labor Movement X organizers, 'Rosie' and 'JJ' about why a #generalstrike approach is perhaps THE most powerful move we can collectively make to tip the scales of the exploitative owner/laborer power structures we know, into the hands of the working class to start reshaping the landscape of labor in the United States and beyond. Listen in as we discuss the ways which this neo-labor movement varies from the always popular Marxist tactics and why this new approach presents monumental potential for aiding the people who are called essential but treated as disposables. Workers of the world unite!
Learn more at Labormovementx.org
Moneyless Society will be posting a companion set of demands during the #generalstrike. Visit www.moneylesssociety.com to learn more.
Music: Global Pattern Solarpunk Compilations
Old labor movement songs
Extinction Rebellion drummers
***The Moneyless Society Podcast is a listener-supported project. Please consider visiting our Patreon and making a donation to support the creation of empowering media that brings awareness to the world's systemic issues and humanity's ability to save the world from its currently lethal trajectory. Thanks to all our supporters! We're glad you're here. Together, we can get there.  www.patreon.com/moneylesssociety ***